GiveMe Unlimited Inc.
- the enterprise and wireless solutions provider. We are a software development company specializing in wireless technology, specifically SMS (short message service or text messaging)
Our InfoTXT Messaging Platform will surely meet the value-added SMS requirements of various companies and organizations. It's a 3-time Grand Prize winner as the Best Mobile Application in eServices Philippines 2003, 2004, and 2005.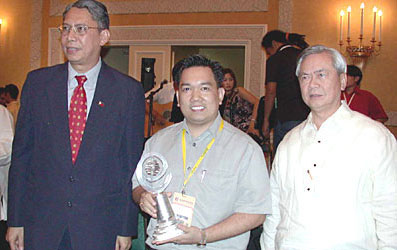 With InfoTXT, you will be able to send and receive SMS messages using a PC and access valuable information (like product details, updates, contact information, account details, etc.) anytime, anywhere, wirelessly using any SMS-capable cellphone! Definitely the most cost-effective, efficient and convenient means of communicating with field agents, partners, and/or your customers.